School News
SCA Awarded Energy Grant
Posted on

June 7th, 2016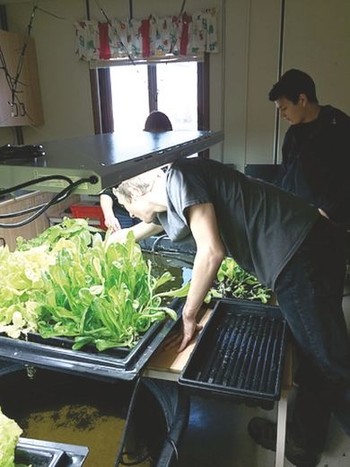 Exerpt from The Sherwood Park News:
Elk Island Public Schools (EIPS) has announced that three of its schools have been awarded BP Canada A+ for Energy grants. Bev Facey and Strathcona Christian Academy high schools, as well as Woodbridge Farms Elementary School, have each received $10,000 to implement energy-related learning activities in classrooms.
SCA will be using its funds to further develop its already-existing aquaponics farm. As part of the school's science program, students from all grades have created an aquaponics farm that uses tilapia to grow vegetables. The system breaks down the by-products from the fish to produce nitrates and nitrites — both of which are used to fertilize the vegetables. The water is then recirculated back into fish tanks.
"The project began roughly 18 months ago as a hands-on learning activity to help our students gain a deeper understanding of how biological cycles work," said Wes Merta, assistant principal at SCA.
"Over the next year, students will work on a more robust aquaponics system that's sustainable and capable of producing larger quantities of vegetables."