Back to all posts
Posted on
Parent/Teacher Interviews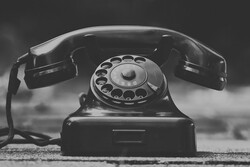 Because we are using a quarter system this year, Parent/Teacher interviews will be held once each quarter from 4:30-7:30 pm. The dates for interviews are as follows:
October 8
December 17
March 4
May 19 
This quarter, because of concerns with COVID, interviews will be conducted via phone.
Please use the link and code below to sign-up for your times. The link goes live Sunday, October 4, at 5 pm and closes Wednesday at 3:30. If you want to book a time after that, you'll need to phone the school directly.
https://www.schoolbookings.net
Code: wqjjp