Grade 7 Parent Orientation
Grade 7 Parent Orientation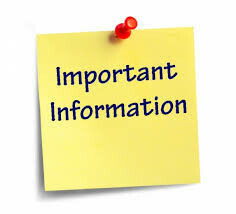 When: Monday, April 15 @ 7:00PM
Where: SCA Secondary Learning Commons (Library)
Is your child registered to attend grade 7 at SCA in September? We would like to invite you to come find out more information about attending grade 7 at SCA Secondary. You will have the opportunity to meet school administration, counsellor, campus pastor and grade 7 homeroom teachers and to ask any questions you may have. 
Information will be provided about:
-Academics
-School Fees
-Powerschool 
-Christian Programming
-Extra Curricular Activities
-Options
Option Sign Up Process:
At the end of the presentation parents will have the opportunity to sign up for grade 7 options. For any parents who are unable to attend the orientation session, the link to sign up for options will be available at online the following morning. Options are selected based on a first-come, first served basis.