Grade 7 Parent Orientation
Grade 7 Parent Orientation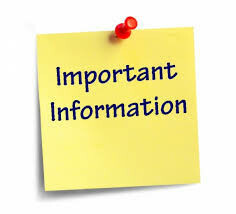 When: Tuesday, April 13 @ 7:00PM
Where: Main session online via Google Meet
            Breakout Sessions (7:30-8, 8-8:30)
Is your child registered to attend grade 7 at SCA in September? We would like to invite you to come find out more information about attending grade 7 at SCA Secondary. You will have the opportunity to meet the school administration, counsellor, campus pastor, grade 7 homeroom teachers, Band and French teachers and to ask any questions you may have. 
Information will be provided about:
-Academics
-School Fees
-School Supports
-Powerschool 
-Christian Programming
-Extra-Curricular Activities
-Options
For any parents who are unable to attend the orientation session, options registration will take place through the PowerSchool Parent Portal and will be available the following day at 5 pm. Please see the video below for instructions on how to complete this process.
PLEASE NOTE: Options are selected based on a first-come, first-served basis. 
Options selection will be open for 1 week, closing Wednesday, April 21st at 5 pm.