Course Registration
High School Course Selection for 2020 - 2021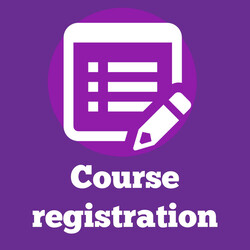 High School Course Registration for the 2020 -21 school year is now for parents and students in their Powerschool Portal.
This message is to inform new and returning students and parents of the registration procedures for selecting next year's high school courses. This applies to our current Gr. 9, 10 and 11 students and new students registered to attend SCA for the 2020-2021 school year.
We are not able to walk our students through course registration in a classroom setting, but course selection will be done online through the PowerSchool Student Portal. We encourage parents to review their child's selections before they submit their course requests.
A. Some Changes in Registration – High School programming is continuing to change in our province. Consequently, we are making the following changes:
· Grade 10 and 11 students will no longer be required to have a full timetable and will be allowed to take spares
· Grade 10 and 11 students will be encouraged to take 35 credits to keep them on pace for the required 100 credits to graduate
· Grade 10 students will now take a 3-credit PE 10 course instead of the 5-credit course and it will be only 1 semester instead of year long. A 3 credit PE 10 course fulfills diploma requirements
· Grade 10 students will only be required to take 1 course from our Christian Studies options. That could include Global Missions, School of Worship Arts, Local Missions, or Bible 10
· Grade 10 students will no longer be required to take Computers 10 (Information Processing) but can still choose it as an option if desired
· Students will have the option of taking a course outside of SCA
B. How to Register for Courses
Note: do NOT use the PowerSchool App. Connect through the internet browser on a computer, phone or tablet.
1. Course Registration Tab will be available on your PowerSchool portal on Thursday, April 23, 2020. The registration tab will remain open until Wednesday, April 29, 2020 to review and make changes. The course tab will be locked on April 29, but still available for viewing. Any further course changes after that date can be made by email with Mrs. Khajavi. Please take the time to review our SCA Course Handbook to familiarize yourself with our course offering and descriptions.
2. Diploma Requirements - students going into Grade 11 and 12 should check to make sure they are registering for the correct courses that they need for an Alberta High School Diploma. A convenient planning document for that purpose is found here. You can check what courses you are missing by signing into MyPass
3. Post-Secondary Requirements – students should also check to make sure they are taking the courses that they will need if they are planning to enter post-secondary training. Check the Alberta Learning Information System ALIS for the requirements for many post-secondary programs.
4. If you are planning to sign up for Global Missions or School of Worship Arts, you need to complete an application form. Complete the forms below and share or email them to lori.theune@eips.ca a. Global Missions b. SOWA 
6. SCA is a BYOD (Bring Your Own Device) school. Please read that letter to see the options available to ensure each student has a computer each day.
Our actual school timetable will be completed by the end of May. Over the summer student timetables will be finalized. Students will be able to view their personal timetable online on PowerSchool in mid-August. They will be able to make final changes to their timetable at the Registration Days in August (watch for details on those dates to follow). If you have further questions, contact Mr Merta or Mrs. Khajavi.
Thank you!
If you need any help or guidance to log into your portal  please email Mrs. Khajavi at allisen.khajavi@eips.ca
The 2020 - 21 timetable is expected to be completed by late May and course requests will then be loaded into the schedule. Students will have opportunity at that time to request the schedule they would like to have for the fall, and these requests will try to be accommodated, but final timetables will not be released in Powerschool until the last week of August. 
To better prepare for you for high school, please take the time to look through the following
High School - what you need to know
Junior High Option Selection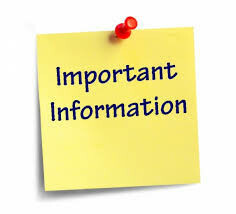 Is your child registered to attend grade 7, 8, or 9 at SCA in September? Please watch for information about option course selection coming soon.