Graduation
Gowns for Grad - Suits For Guys
Sherwood Park Elks are giving away FREE gowns and suits to students that are graduating junior or senior high. All the dresses or suits are FREE, no questions asked to the students. They come and pick one and take it home. 
Graduation Day Timeline
Graduation Timelines
Thursday, June 4, 2020 
All Grads meet in the auditorium at 12:00  for Grad Rehearsal
Friday, June 5, 2020 
There will be no classes for Gr. 12 students!
12:00   All students must meet in the Dance Portable to be fitted for their gowns and caps (note: you will be wearing your gown for the entire ceremony so you don't need to worry about wearing all of your formal wear until the banquet)
12:45   All students gather upstairs near the elevator to prepare for processional
1:00     Ceremony begins
2:15     Ceremony ends and students are free for the afternoon for photos and family. Typically there are optional photos at Legislative grounds right after the ceremony.
[5:00  Sound check for all singers and musicians at MP]
6:00     Banquet at Millenium Place 
Students are to meet in the room beside the fields at 6:00pm.  Park on the east side and enter on the red carpet through the rear doors. Your entrance will be recorded and played during the banquet so make sure you enter at the East entrance. Meet in the Gibson Room. DO NOT BE LATE OR YOU MAY MISS THE GRAND MARCH!
6:30     Student processional begins.
9:00     Banquet ends (approximately)
After Grad Party – details will follow from the Parent Committee
2020 Graduation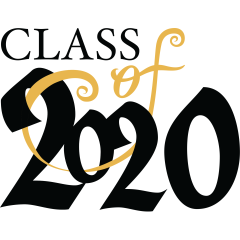 Graduation Rehearsal
     Date:       Thursday, June 4
     Time:      12:00pm for approx 1 hour 
     Location: Sherwood Park Alliance Church Auditorium
It is vital that all students attend this rehearsal as we do a walk through for the ceremony and discuss the receiving of awards, scholarships, and diplomas.
Graduation Ceremony (Commencement)
     Date:       Friday, June 5, 2020
     Time:      1:00 pm
     Location:  Sherwood Park Alliance Church Auditorium
The ceremony does not require the purchase of tickets.  However, you may want to come early for preferred seating.  Students need to arrive by 12:30 p.m. for their gown fitting. Grads will not have to attend school on the June 5.
Graduation Banquet
     Date:       Friday, June 5
     Time:      6:30 pm (students are to arrive at 6:00 p.m.)
     Location:  Millennium Place
     Cost:        TBA (approx $85) 
GRAD BANQUET TICKETS will go on sale in Mid May. Through the PowerSchool Parent Portal you can select seats and purchase tickets. Each grad will be initially allowed to purchase 12 tickets in total, 2 at a grad table if they choose and 10 at a family table. After tickets have been made available to every grad for a 2 week period, any extra tickets will become available for anyone to purchase. More detailed information and links to the tickets will be available in May.  Questions about grad tickets? Please contact Mrs. McTurk at 780-464-7127 or email Mrs. McTurk
If there is an outstanding balance of overdue fees owing for your Graduating child, we ask that you please pay for your school fees.  Grad tickets will not be available to any accounts with overdue fees on May 2nd.  Please log on to your parent portal account to pay for those overdue fees.  Payment can also be made in the school office.
If you have further questions, please contact the school office.
Costs
As you can imagine, graduation is an expensive event!  Each student (and family) is responsible to pay for the events they participate in.  At the beginning of the year, each student paid a graduation fee. This fee covers such expenses as diploma covers and inserts, gown rentals, caps and tassels, and other incidental fees.  Students are responsible to pay additional costs for the events that they participate in such as banquet tickets and the cost of graduation photographs.
We are looking forward to excellent celebrations for our grads!
Graduation Photos
Dates: March 2 - 6, 2020 
SCS is proud to use ICON Photography by LifeTouch for our Grad Photos. 
An email was sent out on January 16, 2020 to each graduate's parent. This email would send to the 1st parent contact email that was on file in Powerschool.
This email contains all the step and step information to sign up for grad photos through ICON's online system. If you did not receive this email, please call or email Mrs. Mcturk at 780-464-7127 or Mrs. McTurk
This is the link to ICON. Click on Book Now and follow all the prompts. 
http://www.iconexp.com/graduation.html
Grad Photos have a $30 sitting fee that is payable to ICON and is charged at the time of sitting. This fee is not included in your grad fees. There is no obligation to buy a package, but if you want your picture included on your Graduation Class Photo that hangs on the wall in school, you need to have an ICON photo taken, either at school or at the ICON studio. 
After Grad Parent Committee
Any parents wanting to be part of the 2020 After Grad Committee can email Mr. Merta for contact information. Mr. Merta
SCA Graduation Policies
SCA GRADUATION POLICY
Graduation is an honour bestowed on those students who have successfully completed the requirements.  To participate in the SCA graduation exercises a student must:
1. meet Alberta Education requirements for a high school diploma
https://education.alberta.ca/graduation-requirements-credentials-credits/high-school-diploma/?searchMode=3
2. obtain a minimum of 40% in second semester courses that are required for graduation (this is assuming they can score high enough on their Diploma Exam to pass)
3.obtain a pass in a Christian Studies (Bible, Missions or School of Worship Arts) course for each year of high school attendance at SCA
4. demonstrate conduct consistent with the standards of SCA. 
Valedictorian Policy
A valedictorian is selected from the graduating class by a committee of Grade 12 teachers and by a student vote.  The choice of valedictorian is based on
academic standing (since final grades are not known until the summer, we use
  student's grades from the April report card)
Christian character and witness
leadership in the school and community
school participation (fine arts, sports, student council, clubs, etc.)
years of attendance at SCA Secondary
Dress Code Policy
Dress at the graduation ceremony and banquet are to comply with the school's dress code as outlined in the School Handbook which is found on the school's website. While tastes and standards vary among individuals, moderation and modesty are the guiding principles for appearance and attire on graduation day. We depend on parents to supervise the appearance of their sons or daughters.  Thank you for attending to the dress code policy.
Graduation Questions
Please contact Mr. Merta with any questions pertaining to SCA's Graduation