Counselling and Mental Health
From the Counsellor's Corner…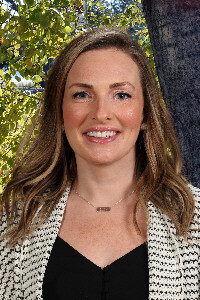 My name is Dion Matheson and I am the school counsellor at Strathcona Christian Academy Secondary School. I have a Master's degree in School Counselling and I love working with students at the school! I began my career here at SCS as an English Language Arts teacher and have been in the SCA community for 13 years. If you do not already know me, I am looking forward to meeting you. I meet with students about academics, career, relationships or mental health. My office is in the Student Support Centre (room 203) and you can meet with me by email, phone, video meet or in person during regular school hours from 8:30-3:20 pm.
Mrs. Dion Matheson - Jr. and Sr. High Counsellor
dion.matheson@eips.ca
If you are requiring support during non-school hours, please reach out to:
Kids Help Phone: 1-800-668-6868 (4 am to midnight)
Text: TALK to 686868
Text for Help: 741741
The Distress Line (Suicide Support): 780-482-4357 or crisissupportcentre.com (24 hours)
Additional Mental Health Supports are listed below:
Mental Health Resources

Alberta Health Services Help in Tough Times is an up-to-date and comprehensive website where Albertans of all ages can quickly find information about coping and stress management, access to community support services and virtual mental health supports.
Hope for All - Immediate Help Phone Numbers
Alberta Health Services has a text resources and service called Text4Hope.
Togetherall is a new virtual mental health resource from Alberta Health Services.  Togetherall is a clinically moderated, online peer-to-peer mental health community that empowers individuals to anonymously seek and provide support 24/7. Togetherall is free to all Albertans aged 16+, register using your Alberta postal code.
Primary Care Network   The Sherwood Park PCN Mental Health (MH) Program offers a variety of free services on a referral-only basis: Initial assessments, treatment plans, and navigational assistance are provided by mental health clinicians for children (pre-school & up), adolescents, and adults. Please note, the clinic is not a counselling center and does not provide ongoing services/treatment.  


Important Mental Health Numbers:
Addiction Helpline – 1-866-332-2322
Bullying Helpline: 1-888-456-2323 (bullyfreealberta.ca)
Children's Mental Health Crisis Line: 780-427-4491 (albertahealthservices.ca)
Community Resources – 211 Alberta
Crisis Text Line - Text CONNECT to 741741
Family Violence – Find Supports – 310-1818
Income Supports – 1-866-644-5135
Kids Help Phone – 1-800-668-6868 or text CONNECT to 686868
Mental Health Helpline – 1-877-303-2642
Mental Health Online Sessions
Please click Youth Help Card to get a more extensive list of help contacts.
Free Immediate Counselling in Sherwood Park
Do you have questions about parenting, finances, mental health, physical wellness, education, or navigating your relationships?
If so, you can get connected to a counsellor who can talk to you for free on the same day.
Call 780-464-4044 
Bell Let's Talk Day - Wednesday, January 26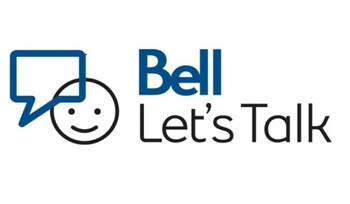 Bell Let's Talk Day is Wednesday, January 26. We're joining in to help drive progress in mental health.
COVID-19 has affected every aspect of our lives, including our mental health. According to the Canadian Mental Health Association, 38% of Canadians say their mental health has declined due to COVID-19, and people already struggling with their mental health were two times more likely to say their mental health has declined because of the pandemic. When it comes to mental health, now more than ever, every action counts.
On Bell Let's Talk Day, Bell donates five cents to Canadian mental health programs for every applicable text, local or long distance call; every tweet or TikTok video using #BellLetsTalk; every Facebook, Instagram, Pinterest, Snapchat, TikTok, Twitter and YouTube view of the Bell Let's Talk Day video; and every use of the Bell Let's Talk Facebook frame or Snapchat filter—all at no cost to participants beyond what they would normally pay their service provider for online or phone access.


You can also find resources, learn more about some of the organizations providing meaningful mental health supports and services throughout Canada, and download the Bell Let's Talk toolkit to begin your own conversation about mental health at home, school or in the workplace.
Join us this Bell Let's Talk Day by showing your support for all those who live with mental illness and those taking action to help them.