Off Campus Education
Off Campus Coordinator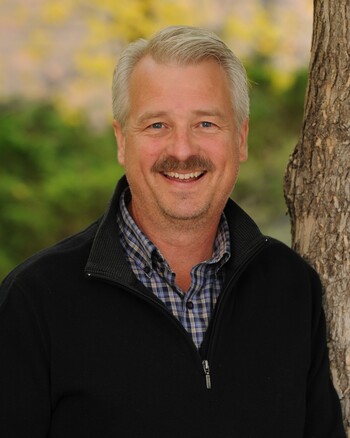 Mr. Rempel has a passion to see students explore career pathways, and test drive work opportunities through Work Experience, Registered Apprenticeship positions, and Green Certificate Agricultural Technician opportunities.
Mr. Rempel can be contacted at 
780-464-7127  
fred.rempel@eips.ca
SUMMER SCHOOL WORK EXPERIENCE
SUMMER SCHOOL WORK EXPERIENCE
Following the Alberta Government Provincial re-opening guidelines, EIPS is pleased to be cautiously moving forward with Summer School Work Experience for this summer! If you, or your student, are interested in enrolling in Work Experience over the summer please register here! An Off-Campus Coordinator will contact you once you have registered to provide you with details. Deadline to register is July 5, 2020.
For more information, please contact Kristin Oleksyn or Fred Rempel.
Off Campus Education
Off-Campus Education (OCE) The purpose of this program is to familiarize grade 10-12 students with the world of work and 'test-drive' different career paths they are interested in. We offer three streams: Work Experience, RAP (Registered Apprenticeship Program) and Green Certificate. Before students can begin Off-Campus Education courses, they must complete the Job Safety Course.
The SCS Off-Campus Education Program is all about students learning valuable work skills beyond the walls of their school. A company work site within the community becomes your 'classroom'. Mr. Rempel, SCS's OCE (Off-Campus Education) Coordinator, helps you locate a business that wants to partner with the school in your learning experience. Real-life resumes and interviews help you land a quality job, while customized skill and safety training give you the opportunity to excel at your work site. Note: existing jobs students may have, do not normally qualify for Work Experience unless there is new learning going on. Also, the supervisor must be on site and not be leaving the work site for extended periods of time.
OCE is different from a part-time job because of the training support you will receive and the unique job opportunities the school has access to. Students will also earn up to a maximum of 15 credits towards their high school diploma at a rate of 1 credit for every 25 hours of work.
In addition, many Work Experience students are promoted to RAP (Registered Apprenticeship Program) positions where they can earn up to 40 high school credits and count hours directly towards their first year apprenticeship and permanent employment. This program has enabled some students to complete their first year apprenticeship hours before graduating. What a head start on their career!!!
Workplace Safety
4 Credits
Prerequisite: None
Workplace Safety is a series of courses designed to prepare you for the world of work. You will learn how to present yourself to prospective employers and what rights and responsibilities you have as an employee. 60% of work-related accidents happen to young workers, so it's important to learn to identify hazards and protect you from them. Employers are also looking for applicants who possess a wide range of special training certificates and in this course you will earn level 1 & 2 Safety Skills certificates through the Job Safety Skills Society, a Red Cross Standard First Aid/CPR ticket, as well as the Job Preparation module. This course is a prerequisite for all Off-Campus Education courses including Work Experience, RAP and the Green Certificate program.
The following is a basic outline of our three main Off-Campus programs:
Work Experience
1) Can earn between 3 and 10 credits in any or all of Work Experience 15, Work Experience 25 and Work Experience 35 with a maximum 15 credits towards diploma. For example: 10 credits of W.Ex. 35 and 5 credits of W.Ex. 25.
2) These courses can be taken in any order (a student could start with Work Ex 35).
3) Students must earn a minimum of three credits (75 hrs) in the Work Experience course.
4) The coordinator will create student learning outcomes/ evaluation criteria.
Registered Apprenticeship Program
1) Following a 125 hour trial period through Work Experience, student is indentured with an approved company in any of the 50 + trades to begin their apprenticeship.
2) Eight 5 credit modules are completed in order (15a, 25a, 25b, 25c, 35a, 35b, 35c, 35d). These represent the 1000 hour work component of a first year apprenticeship.
3) Supervisor must have a journeyman in trade. There are some exceptions. Ask Mr. Rempel.
4) Coordinator will develop learning outcomes/evaluation criteria using first year apprenticeship learning outcomes in Blue Book as a guide.
Green Certificate Program
1) 15 credits + Personal Safety Management 1210 module (1 credit) will earn student an agricultural "Technician" certificate that is recognized across Alberta.
2) Student works with a farm "sponsor" who will provide employment and training expertise to learn the specific curriculum (developed in partnership with Alberta Agriculture) in chosen field (e.g. hogs, dairy, cow/calf, equine, bees, etc.)