Off Campus Coordinator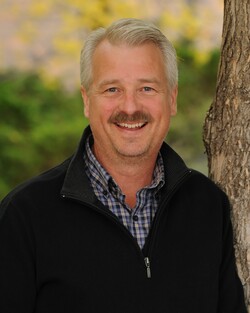 Mr. Rempel has a passion to see students explore career pathways, and test drive work opportunities through Work Experience, Registered Apprenticeship positions, and Green Certificate Agricultural Technician opportunities.
Mr. Rempel can be contacted at 
780-464-7127  
fred.rempel@eips.ca
Registered Apprenticeship Program
Interested in exploring a career in the trades?
Find out how to get a head start through the Registered Apprenticeship Program (RAP)
Gain work experience and earn diploma credits at the same time
Find out the required prerequisites
Learn more about RAP and new trade opportunities for females
Talk to representatives about a placement best suited for you
Hear from students currently in a RAP placement and success stories from past alumni
Did you know?
You can earn up to 40 credits towards a high school diploma in the RAP program
There are more than 50 different trade occupations
Education through an apprenticeship in the trades IS post-secondary education
Scholarships are available
Qualified trades people have the opportunity to enter the third year of NAIT's bachelor of business administration(BBA) program
Elk Island Public Schools supports Dual Credit and Apprenticeship in our high schools. The Apprenticeship And Industry Training Board recognizes the work a high school student does in the following ways:
The Registered Apprenticeship Program (RAP) is a way for registered high school students to become apprentices and earn credits toward their high school diploma at the same time.
Career and Technology Studies in high school can result in an advanced standing in an apprenticeship program.
There are annual awards of $1,000 for high school students to continue their apprenticeship technical training programs. See Scholarships and Awards for details.
The Registered Apprenticeship Program (RAP)
The Registered Apprenticeship Program (RAP) is part of our Off Campus Education Program and provides the opportunity for students to earn senior high school credits toward an Alberta High School Diploma or a Certificate of High School Achievement, while simultaneously gaining Experience Hours that can be applied toward an apprenticeship while still in senior high school.
Under RAP, courses are undertaken by a student as an integral part of a planned school program under the supervision of an off-campus coordinator and the employer.
To receive credits under RAP, the student must be registered as an apprentice with the Apprenticeship and Industry Training Division of Alberta Advanced Education and Technology.
Once registered the student receives their Blue Book to log their Experience Hours. As a RAP student  you can earn a salary for the 1000 hours + you will need for your Experience Hours.  
Students can earn up to 40 credits towards their high school diploma during the school year and during the summer as well. There are a huge variety of trades and more are being developed every year. See your Off Campus Coordinator at the school for more information on how to get started in a trade.
Prerequisite safety courses specified in the Off Campus Education Program Handbook include:
Why RAP? 
Skilled trades people are in short supply. A RAP apprentice gets on the job training in a skilled trade while being paid for that work
RAP gives employers an opportunity to find, assess and educate quality young employees
RAP offers an enriched, real world applicable, high school education
A RAP apprentice gets a realistic look at what it takes to be a journeyperson and learns employability skills that would be applicable to any job.
Who can employ a RAP Apprentice? 
Anyone who meets criteria to hire an apprentice can employ a RAP apprentice.
How do I find a  RAP Apprentice placement?
Your Off Campus Coordinator often has resources, you can come with a position already or you can try:
How is a RAP Apprentice different from a regular apprentice? 
A RAP apprentice is a full-time high school student.
A RAP apprentice must be paid at least minimum wage.
Apprenticeships formal or technical training can be taken at the same time at the High School, or in a dual credit program or delayed until the RAP student completes high school.
Alberta Education is responsible for Worker's Compensation coverage for RAP apprentices.
Employer Benefits: 
Builds a community based work force
Participates in education process
WCB – covered by Alberta Education
Assists with shortage in trades
Guidance by workplace mentor/journeyperson
Minimizes cost of training/training is on the job under your supervision
Participate in the development of your future workforce
Integrates trade training in high school education process
the student develops employability skills
you get to give feedback and performance reviews
How much time does a RAP apprentice spend on the job? 
The employer, the student/parent, and the school determine the hours of work for each grade level the student is in, Grade 10, 11, 12 or 12 Returning
What are the entrance requirements? 
Good academic standing, particularly in Math, Science and English
Excellent attendance at school, good citizenship and attitude
Links to other Resources
Trade Secrets: the Alberta Apprenticeship and industry training site. Includes detailed descriptions of every trade, information about the RAP program, details about scholarships available for apprentices, instructions for registering for required college training during apprenticeships as well as other useful information about the trades in Alberta.
Careers: The Next Generation: the site maintained by the foundation that sets up RAP students with employers. Has further descriptions of RAP as well as other career exploration programs in fields such as health services and information technology.
ALIS: Alberta Learning's main information site. Services include occupational profiles, information about student loans, opportunities to look up one's Alberta learning student ID number, high school transcripts and information about various colleges and universities.
Technical Training
Alberta Education has created a number of Apprenticeship Pathways that range from Agricultural Equipment Technician Apprenticeship (AEA) to Hairstylist Apprenticeship (HSA) to Welder Apprenticeship (WDA).  These Pathways allow a teacher with journeyperson status or a teacher working with a journeyperson to teach the Technical Training side of an Apprenticeship.  This Technical Training is usually taught at a college like NAIT or SAIT under a journeyperson from a particular trade.This Technical Training may involve the use of Individual Learning Modules [ILM's], not all trades have or need ILM's, this is decided by the Apprenticeship and Industry Board.
These ILM's usually come at a high cost to a student but Alberta Education and the Apprenticeship and Industry Board have made many of them available free of charge at Learn Alberta. To access this site our side of a school you will need the EIPS Username LA15 and Password 3950,  use the search term 'ILM'.
Once a student completes all of the required 3000 level Apprenticeship course a CTS Course Completion Record must be completed.
Once a student has this form with ALL courses marked as complete they can go to their local  Apprenticeship and Industry Board office and apply to write their First Year Technical Exam. If passed the Student would no longer need to take First Year at a College, they would be able to apply for Second Year Technical Training. As of the writing of this information sheet this exam was free for the first try for students with this completed form.  
Some Colleges work with the schools and will recognize the work done by students even if they do not complete all of the courses on a particular CTS Course Completion Record.   This is done on a school by school basis as many teachers/journeypersons have connections with that particular college.
For a detailed look at this process of application take a look at the Career and Technology Studies CTS Apprenticeship Pathways [Trade Secrets site] All of the courses listed there are sanctioned by the Apprenticeship and Industry Board.
About CTS Apprenticeship Pathways [from the Trade Secrets site]
Alberta's high school students who successfully complete all courses in a Career and Technology Studies (CTS) Apprenticeship Pathway, as approved by the Provincial Apprenticeship Committee pursuant to the Apprenticeship and Industry Training Act, are eligible to write the Apprenticeship and Industry Training exam for advanced standing in the first period of technical training for that trade. The requirements for program recognition and advanced standing must be followed as indicated below.
*See Notes and Exception below*
Students are granted advanced standing for technical training towards an apprenticeship program upon:
successful completion of the Apprenticeship and Industry Training exam, with a minimum mark of 70%
(theory exam, or theory and practical exam, depending on the trade) and
registering into a contract of apprenticeship.
Following high school completion, a student can register as an apprentice by obtaining employment with a sponsor of apprenticeship and signing a Contract of Apprenticeship with the employer and Apprenticeship and Industry Training. The student must meet the entrance requirements for the trade.
Future Endeavors: Combining Technical Training and RAP
With the correct journeyperson at a school in place and the right RAP placement a student could do both of the above options.  The student would be able to do the Technical Training under a Journey-person at the school and do RAP Experience Hours Off Campus under a different Journey-Person.
EIPS Journey-Persons
Elk Island Public Schools has a number of Journey-Persons on staff.  
Currently we have for Technical Training: 
Carpenter Apprenticeship at Vegreville High School
Hair Styling Apprenticeship at Vegreville High School, Bev Facey High School, Fort High School, Lamont High School, Salisbury High School, and Vegreville High School
Cook Apprenticeship at Bev Facey High School, Salisbury High School, Ardrossan and Vegreville High School,and Fort High has a Red Seal Chef as well
Cabinetry is a new Apprenticeship path that will run at Bev Facey in 2016
A+ Certification is done at Bev Facey [not an apprenticeship but is a certification recognized at the college level]
Lamont Highs School In  partnership with Northern Lakes College is doing Steam Engineering 4th Class with Shell as the host for the Steam time
EIPS RAP Students
Each Elk Island Public High school has an Off Campus Educator in place and will facilitate the placement of a student in any of the 49 possible RAP placements.  Please contact your local school to make an appointment to talk with the Off Campus Educator about RAP in your area.
Careers the Next Generation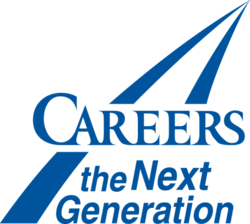 Some amazing opportunities are coming up through Careers the Next Gen! 
Find program information and career opportunities here
https://www.careersnextgen.ca/
Please see Mr. Rempel if you need guidance or further information. 
fred.rempel@eips.ca